My Blog Can Beat Up Your Blog
Between slamming my knee into the door and a ninety-pound dog trampling my foot, I see stars. They're sharp darts poking my eyes. After opening them under the night sky, I gaze my dreams dancing with the darkness.
Then I go write.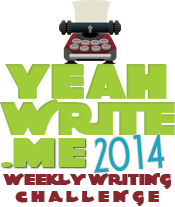 I wrote two books. They got good reviews. The third one, a sequel to the first, Woman Of Troy, is on the way, very soon.
The Ballad of Helene Troy, an underdog story about a female musician in New York City, and Soul To Body, about an ex-1990s guitar player trying to raise his teenage daughter after the death of his wife, her mother, are available, digitally, on Amazon.com for your kindles, and in paperback from Lulu.com